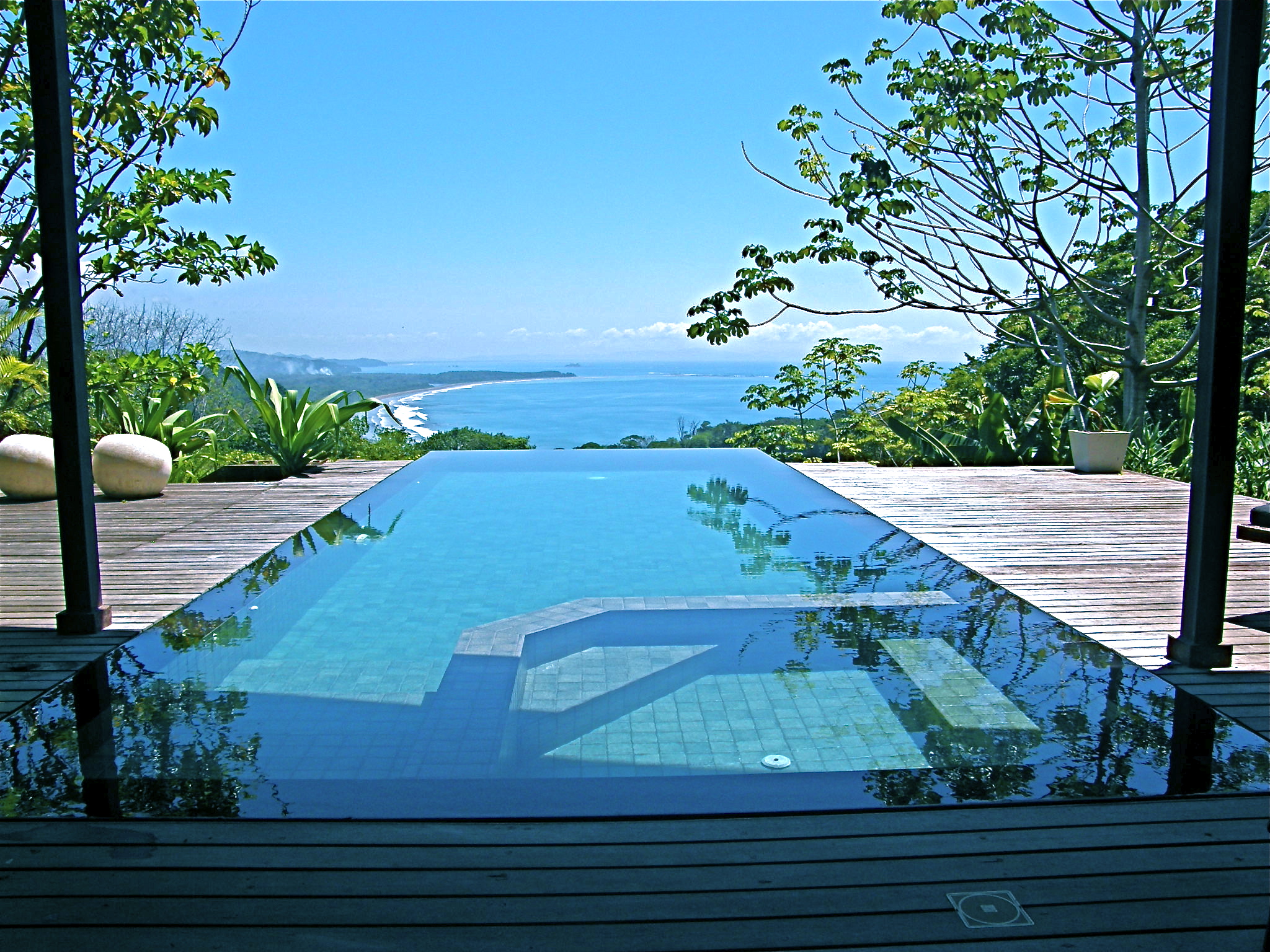 The full-sized infinity pool is the showpiece of the house. Right outside the living area, it is the perfect setting to spend your days and evenings lounging around the pool in your own intimate tropical paradise.
The pool is tiled with special tiles that reflect the sun in the same way as the ocean, always giving you the feeling that the water of the pool merges with the ocean below.
This is your own sanctuary of complete peace and serenity as you enjoy your days and evenings out by the pool, soaking up the amazing scenery as you breathe in the amazing sea air. Enjoy a fully equipped BBQ grill and a bar to keep you refreshed.
Enjoy four outdoor covered decks and patios, the pool deck, master deck, downstairs bedroom deck, and lower side deck. All with views of the ocean; the two bedroom decks face the jungle where birds constantly pause to rest and feed. There are places for all to gather, and places to be alone to rest, read, and just soak up the magic of the ever-changing sky and sounds of the jungle.
{Click on Any Image to Begin Full Slide Show}